"When I couldn't find a platform that focused on giving and receiving meaningful recognition in real-time, Wambi was born."
– Alex Coren, Inventor and Co-Founder of Wambi

Wambi is the only real-time recognition and feedback system fueled by the voice of patients and peers.
Founded in 2016, Wambi delivers a patient-driven healthcare employee performance and reward platform aimed at promoting gratitude and empowering compassionate care. Through its gamified digital platform informed by real-time patient and peer feedback, team members are armed with their individual data as a means to promote autonomy and inspire behavioral change.
We are the nexus where tech, gratitude and human kindness meet.
Wambi is founded and focused on the patient care experience.
Our unique platform is inclusive of all employees in a healthcare system, across care settings.
Peer-to-peer recognition, leadership, and real-time patient recognition leads to an increase in employee productivity and a more positive workplace culture.
Wambi gives flight to the personal side of healthcare. Here's how we make a difference:
01.
Improve team member engagement, address clinician burnout, and optimize your time.
02.
Anonymously share positive feedback and gratitude for healthcare workers in real-time during their stay.
03.
Receive recognition from peers and patients to reconnect to your purpose and feel valued at your job.
The Flight Plan
Disengagement. Burnout. Turnover. Our industry is laden with challenges, but keep your chin up! With Wambi, you can transform your human experience by focusing on the positive with real-time recognition. Gratitude and meaningful recognition are integral components to creating a culture which optimizes the human experience of patients and team members to bring joy to the workplace.
Unlock the power of gratitude with Wambi. We can help impact patient experience, drive employee engagement, and reduce burnout and turnover. Let us help you uplift your workplace today!

Featured Clients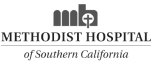 wam • bi \wäm-bē\
A story, comment, or moment shared about a meaningful human experience
To express gratitude for a special moment shared between people.
To walk the Wambi Way, exuding compassion, gratitude, imagination, fearlessness, and joy with others.